Texas Mutual Insurance – Business Editorial Photo Shoot in Office
Last week I had the pleasure of photographing both business portraits as well as some editorial and architectural images inside a north side Austin office.
The bank who contracted the job also hired a videographer to interview a higher-up for the insurance company. The media was to be used in the client's 2017 Annual Report.
After the video interview was over, I took the subject and placed him near the window for his first portrait. There was very little natural light coming through due to it being an extremely overcast day. It was on me to create some beautiful light for the subject, which I harnessed from my Streaklight portable strobe (flash).
We moved out to the hallway, where I captured the same subject interacting with another higher-up in the company.  This time I coordinated for them to walk and talk naturally as I captured the action.
I decided to capture at least one more executive portrait – this time against a beautiful handrail.
I used leading lines in the architecture to draw attention to the subject, similar to the effect of the first image.
I was also instructed to capture interior photos of the office. I started with what I thought would be a basic corner angle. However, the way the angles lined up were actually very unconventional and it took me at least five minutes to get the right positioning for the image below.
The angles here did not allow for either a single-point or dynamic perspective. I photographed from in between those points.
I found the small garden in the atrium to be beautiful, and juxtaposed it with the offices in the background.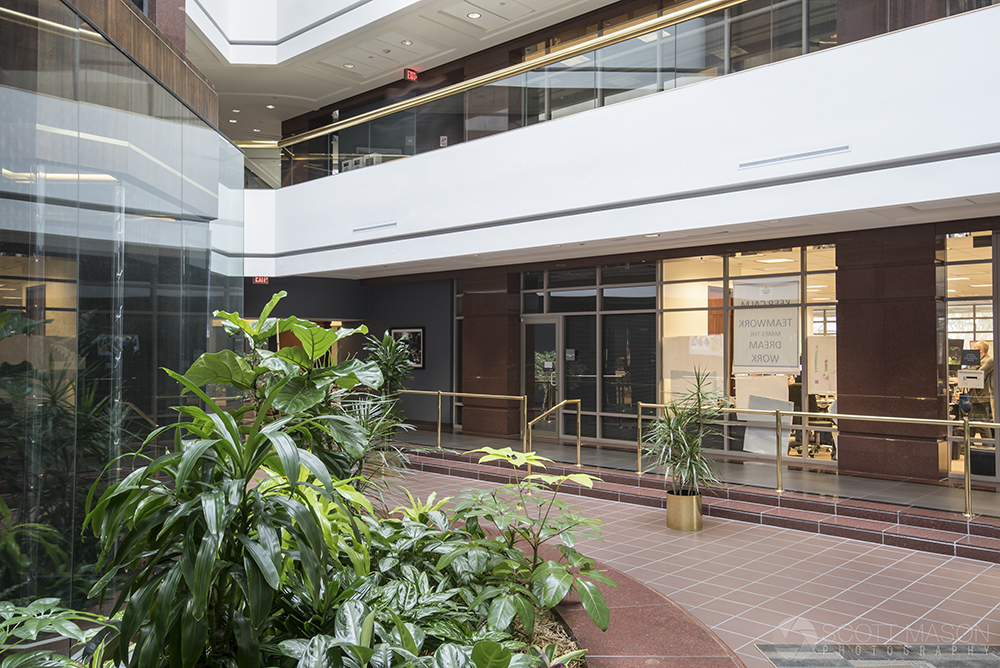 For the last image (below), I was thinking outside of the box in terms of capturing the essence of the building.  Typically in architectural photography, we don't tilt upwards unless we're going for something more abstract.
However, I broke the rules (sometimes you have to) and discovered a visually appealing angle showing the layout of the floors from the bottom of the atrium looking upward.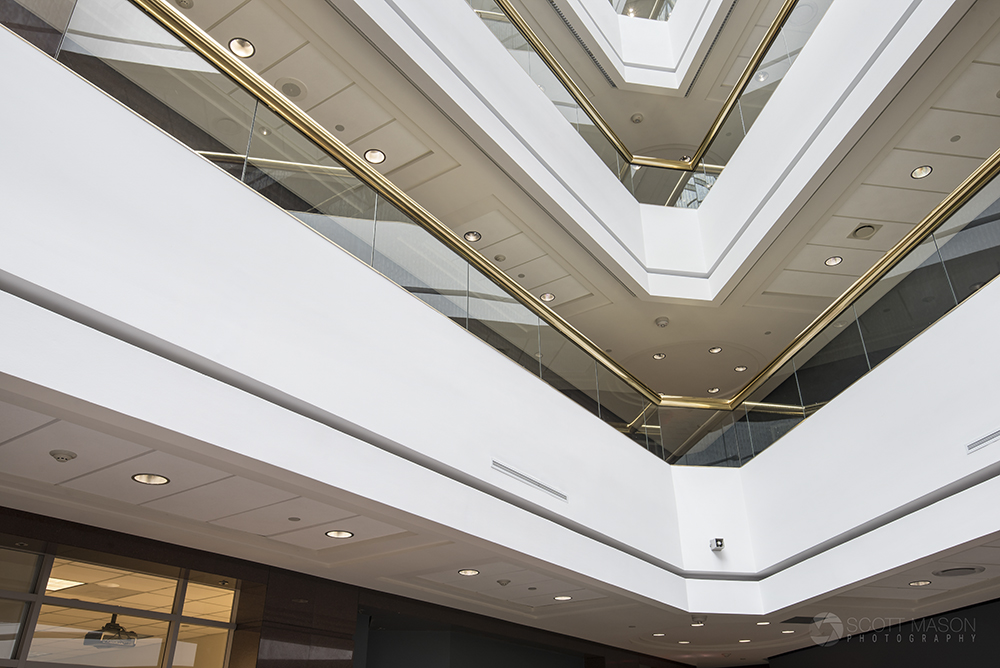 Thank you for your interest in this photo shoot. If you'd like to contact us about an upcoming project, you can visit our contact page or learn more about us by clicking here.
Other similar works:
City Of Austin/ICMA Editorial Shoot