Executive Portrait Photography with Dunaway Associates
After photographing an event for a newer client, they came back to me with the need of executive portrait photography for brochures and their web site.
I first took  notes down about what they were looking for, as well as how many photos were needed the day of the shoot.  When I arrived at their office, the client and I scouted the whole building and outside for the best locations.  The company being a construction firm, I wanted to have backgrounds that showed an industrial type feel – especially for the engineer portraits.  Several steel support beams throughout the office gave the perfect prop/backdrop for this use.
The images were ultimately going to be cropped into a circle for pamphlets, so we had to make sure the images were suitable for that sort of cropping.  We looked through past brochures to make sure I knew exactly what the end result was going to be.
Despite the images' future cropping fate, I made sure the backgrounds were seamless and would crop well. Due to the nature of the employee's job (below), we decided to have her outside for her portrait.
Next is my favorite portrait. Below you see an engineer who I decided to get a bit more moody, low-key lighting on.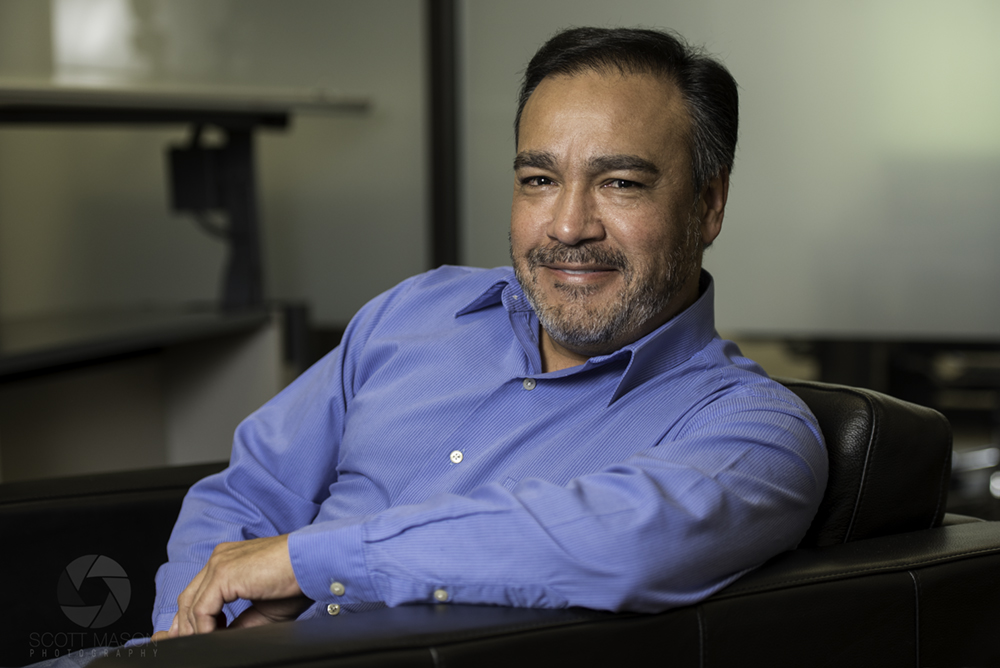 We went through a round of revisions, removing minor things in the photos and touching minor features up on the subjects.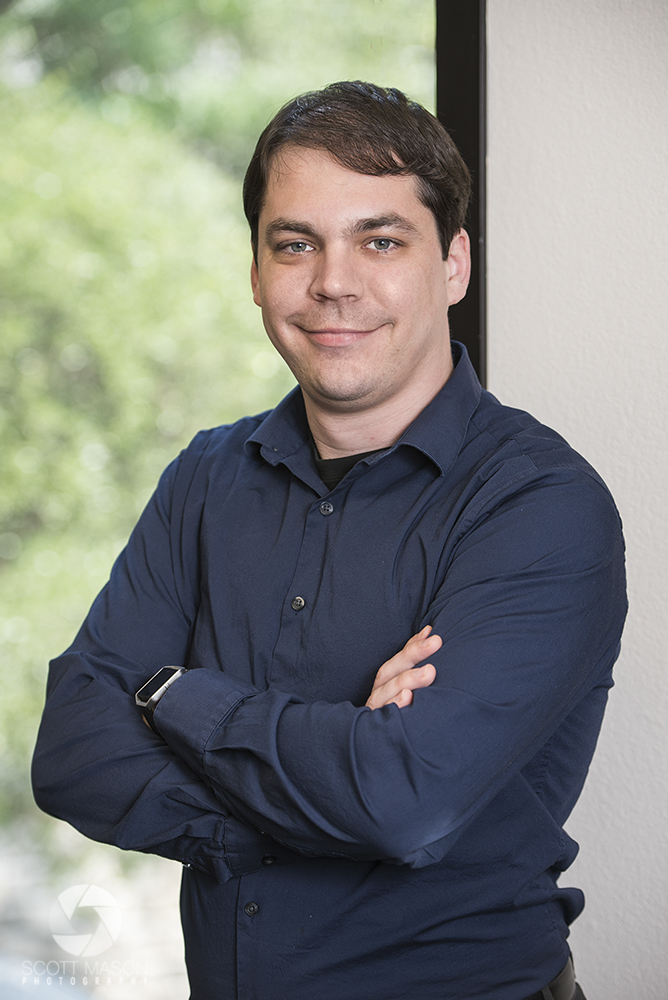 Having clients who need recognize the need for professional photography in all areas of their business from event to portrait is definitely a plus for me, as well as for the client and their public image.
If you also recognize this value and you know it's time for new executive portraits, contact us today and we'll provide you a quote for services.