Industrial Product Shoot – AquaBio // Car Wash
Early this year I was contacted by a representative at AquaBio Technologies for a commercial photo and video shoot. Based out of northern Illinois, AquaBio manufactures water systems for industrial use.
I made sure to jot down all the important details during the initial client call, plus pertinent questions for the client. After working out a general quote, we decided on a shoot date at an Austin facility (one using their product, naturally) for the client to fly in for. The venue was a car wash in Dripping Springs, Texas.
During the planning phase, I made sure the lighting conditions were appropriate for the scheduled time of day by utilizing the Lumos app. Fortunately the majority of the shoot was to take place indoors, which would allow me to have control over most of the lighting.
We started upstairs at the car wash's pumping facility. A single flash with umbrella diffusion was used to create a dramatic effect on the Reverse Osmosis panel, drawing attention to the product. Some bright stray light was beating down through the skylight, but I was able to overpower the lighting by choosing the right settings and implementing a powerful flash
Next we needed a photo of their proprietary filter. I opted for a close-up with a 70-200mm lens to show the detail in this product.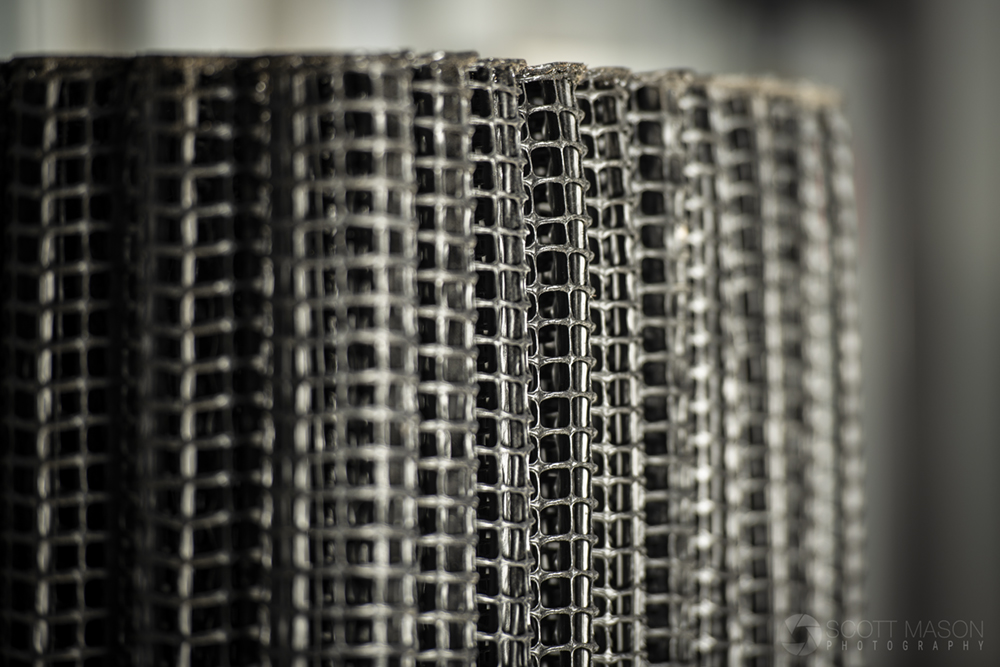 The interface panel was to be photographed next. Several exposures were taken (flash and non-flash), then blended together. This was necessary because LCD screens don't typically show up well in photographs. This process demonstrates the importance of hiring a photographer who understands complex exposure and lighting techniques – the screen would have suffered from bad glare with just a single, non-flash exposure.
Finally, we captured another pump detail. The low-key mood of the image was intended to draw attention to the product itself.
We then captured several video clips of the equipment in action.
The client used a combination of photographs and video clips we provided them for several promotional pieces. Here's are a couple that they created:
Carwash Connection – Restoration and Spot Free Rinse v2 from Babcox Media, Inc. on Vimeo.
Other similar works:
Commercial Photo & Video Shoot – Barton Skyway