Commercial Photography Shoot for Stone Company TheSize/Neolith
I recently had the pleasure of photographing interior design material for a high-end sintered stone/surface  company based in Spain called Neolith.
Neolith boasts a wide variety of both stone selections and counter top surfaces for commercial and residential projects.
I happily consulted with them and met them at a residential spot for our first photo shoot together. We quickly got to work photographing the kitchen, with the kitchen island which constructed of their stone being the main focus.
I'll start with what was my favorite photo – not only does it show the clean white interior which compliments the rest of the room but also the beautiful view outside.
I realized that the light coming in through the window was creating a good amount of glare on the stone surface, obscuring the marbling of the stone.  For the image above and the rest of the shoot, I used a makeshift scrim to block the light coming it.  Because the scrim wasn't large enough, several exposures were taken to make sure the entire surface was covered.
I wanted to make sure we got at least one detail shot, since the craftsmanship and style here is important.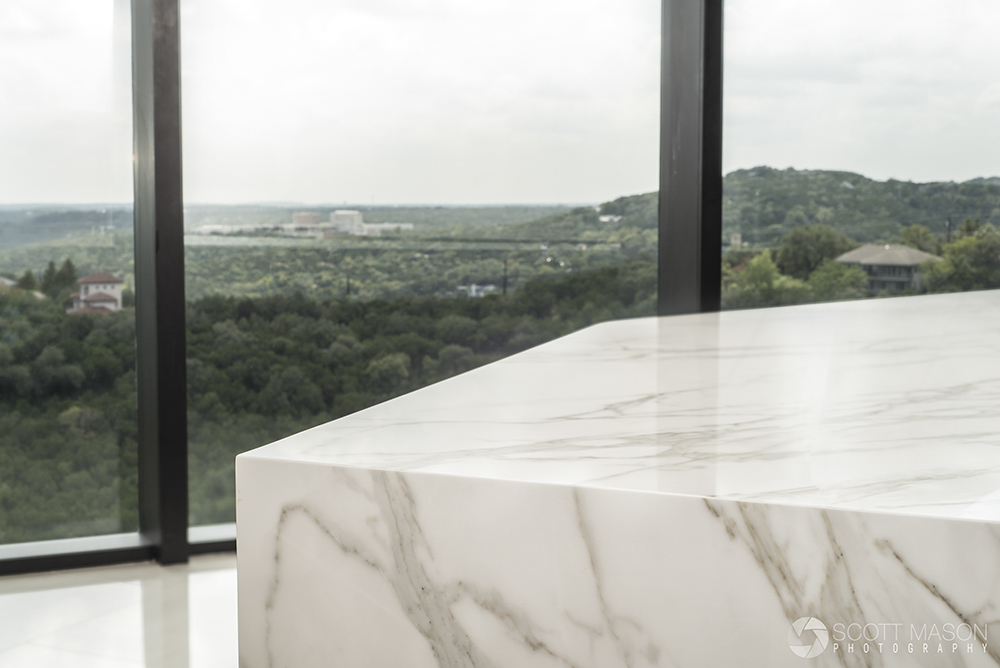 Finally, a photo from the pool bar looking out.  This image took a while to capture, since the lighting wasn't cooperating at first.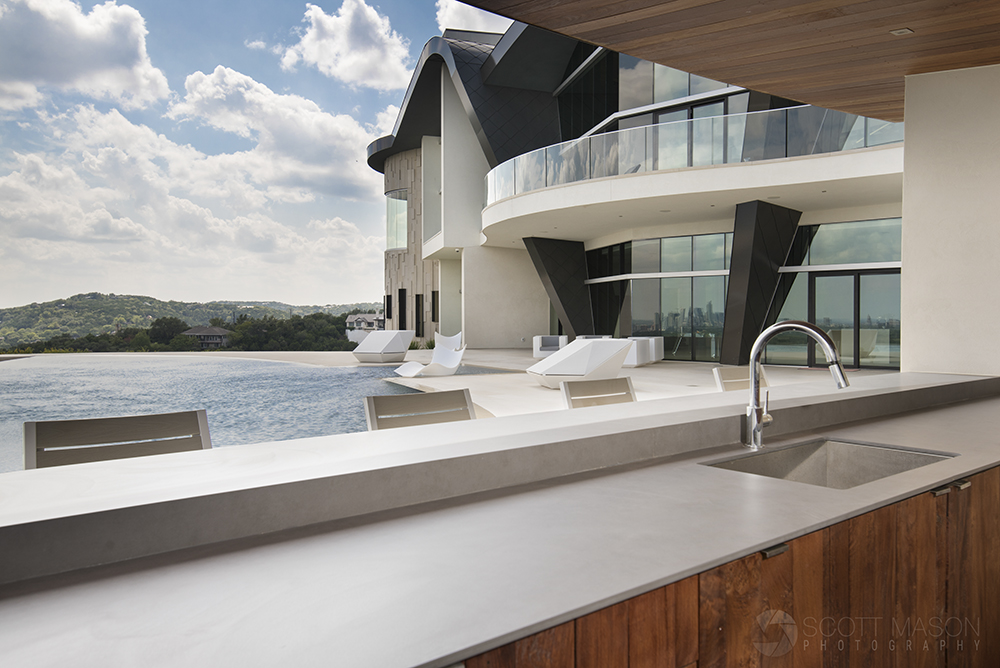 Thank you for your interest in this photo shoot.  To see similar interior design shoots, please visit any of these blog posts: