Pacific Shore Stones – Neolith Tiny House Opening
Pacific Shore Stones is a granite wholesale company that distributes Neolith, a top-of-the-line stone product for use in architectural and design applications.
This photo shoot was the local launch party for the Neolith Tiny House at Pac Shore's warehouse/office in north Austin. This was the last stop on a 14-city national tour of the home.
A distributor gave demonstrations and answered questions about the house and product. I captured him giving a surface demonstration, complete with sparks.
In attendance were architects, builders and other stone distributors. Many were even from stone distributors in the area, hailing from the business district of Austin's north side that one of the attendees referred to as "Surface Row".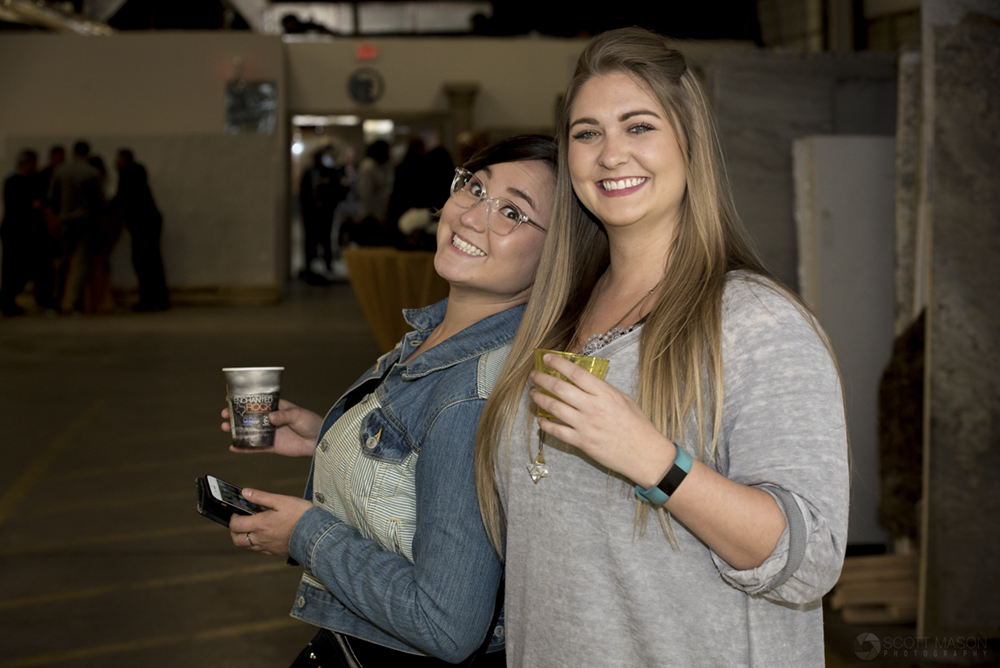 The warehouse had many amazingly large slabs to see, and several of the guests were spotted wandering between the rows of stone.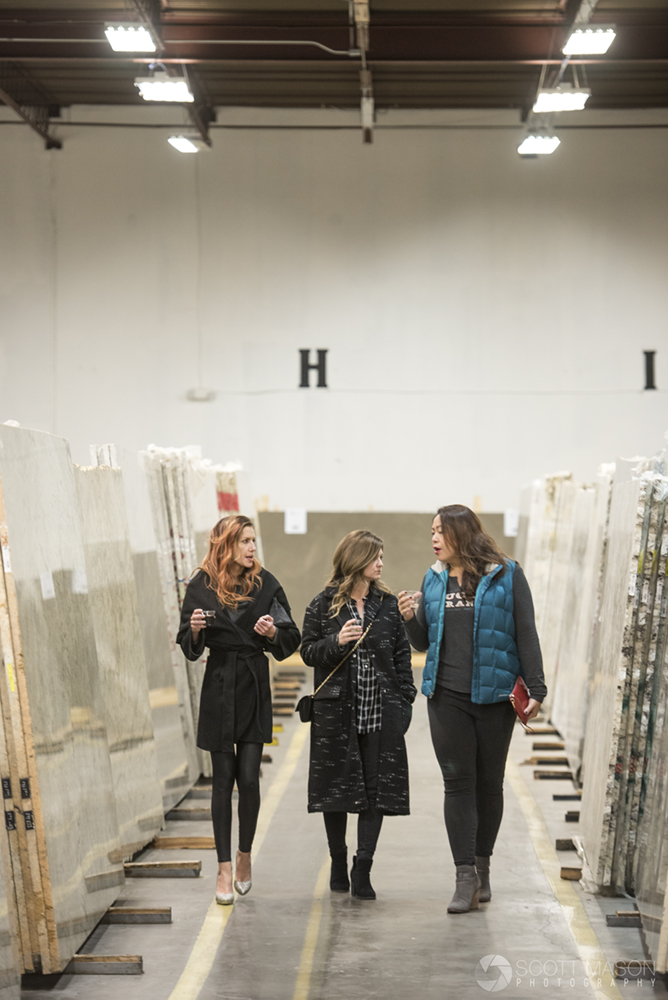 I waited patiently as people came in and out of the Tiny House exhibit most of the night. I was there to capture the event itself, not just the architecture of the house.
By the end of the night I finally had a chance to get inside and capture a photo of the kitchen. I decided to leave the promotional material on the counter, as this Tiny House is actually a large promotional piece itself, in a way.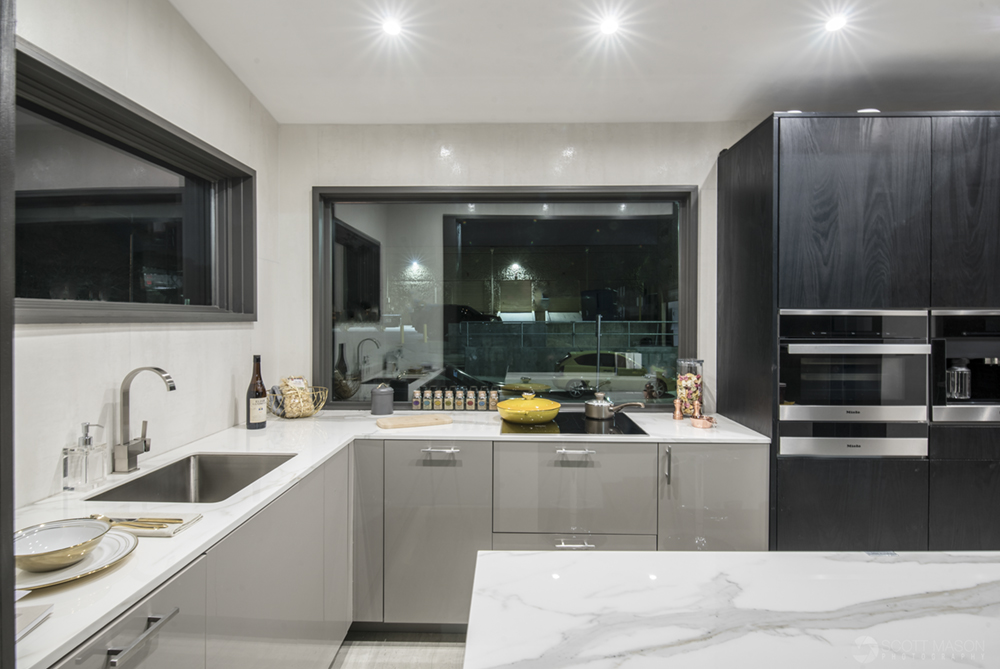 Thank you for your interest in this post about a unique event + architectural shoot.
If you're interested in booking us for an event or architectural shoot, please visit our about page or contact us.
For more posts like this, you can visit the following articles:
Neolith Commercial Photography Shoot
South Austin Interior Design Shoot
Interior Design Photo Shoot – Jamie Naugle Interiors