Interior Magazine Shoot: Engaged Media
I recently was given the opportunity to photograph a very interesting home for Flea Market Decor, a magazine run by Engaged Media Inc.
Not only was it a bit different from my usual commercial subjects, but the home itself was owned and decorated by Jennifer Perkins, a creative crafter and host at the DIY Network on cable TV.
After looking through some of Flea Market Decor's magazine articles and studying their style of photography as well as super-niche subject style, it all made sense as I stepped into Jennifer's home.  Colors were abundant and every wall and surface with utilized in a fun, retro yet energetic kitsch vibe.  Jennifer offered me cup after cup of coffee as I began setting up angles to capture this unique home, which Jennifer decorates for every season.  I'm sure you won't have to guess which season this shoot was for.
I gathered from studying other articles in the magazine that most of their photographers used natural light, with just a touch of flash here and there.  Normally I use a good amount of flash, so emulating that style  took me out of my comfort zone a bit.  This however, is a good thing as it's important to me to not get too stuck in my own ways and be limited creatively.
I must admit that I took several shots of this shelf full of baby doll heads – I couldn't get enough of it.  If you know me personally, then you know that I'm very drawn to the bizarre, dark side of art.  I filtered the lighting coming through the window to create some moody, creepy lighting.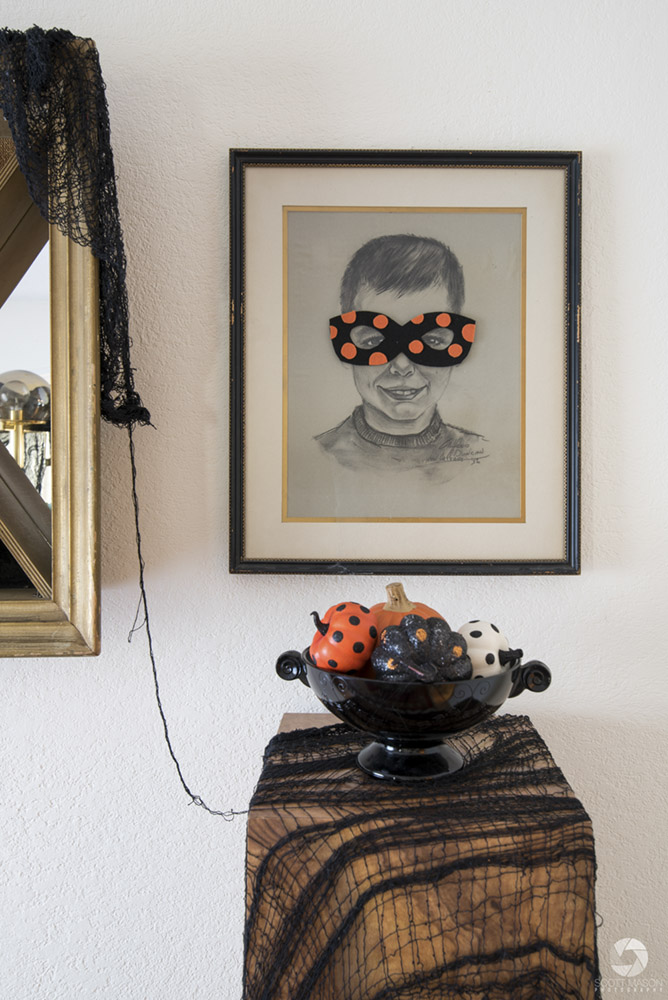 Other similar posts:
Residential Shoot in Round Rock