Vintage Holiday Magazine – Interior Photography
This article is about an interior design photo shoot I did for Vintage Holiday magazine in Austin, TX.
This was an enjoyable shoot because not only was it different from my typical interior photography but it also it presented challenges of its own.  Vintage Holiday, the magazine that hired me is a publication produced by Engaged Media which releases over two dozen different magazines spanning across several categories: Home & Food, Automotive, Outdoor, and Sports & Entertainment. Whew!
This took place in the home of the wonderful Jennifer Perkins, avid crafter and show host/featured blogger on the DIY network.
I made my way through the home in a similar route to the shoot we did for the Halloween feature.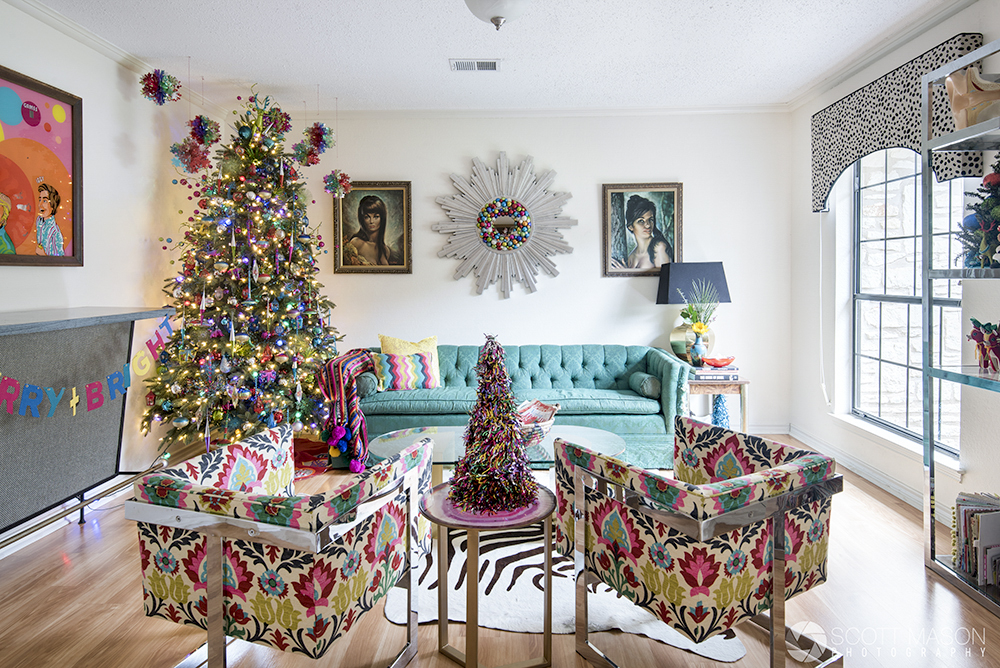 This wall is definitely the most colorful in the house. This is my favorite room due to the nice amount of natural light that comes in.  Though you can't tell from the image, it's a fairly open room which helps balance out the business of the decorations.
I grabbed a lot of detail photos on this shoot, more so than usual. This was due to the fact that Vintage Holiday magazine features a lot of vintage antiques and decorations, not just interiors as a whole.
The only thing better than one Santa is two Santas, obviously.
Be sure to check out some more of my residential interior shoots:
Flea Market Decor Halloween Shoot
Interior Design Shoot – West Austin
Interior Design – Jamie Naugle Interiors