William Cannon Apartment Homes
For my most recent photo shoot, I photographed a large, sprawling apartment complex along with many of its amenities. This took an entire day of shooting and roughly the same amount of time to edit.
I prepared for the shoot by determining the best time of day in relation to light on the buildings. Luckily the property was only ten minutes from my house which allowed for me to take a short lunch break and come back to resume shooting.
During the shoot I took several daytime photos of different buildings on the grounds. I liked the one below as it showed off a little of the nature behind it. I captured this from an elevated view in order to show less of the ground and cars and more of the structure's environment.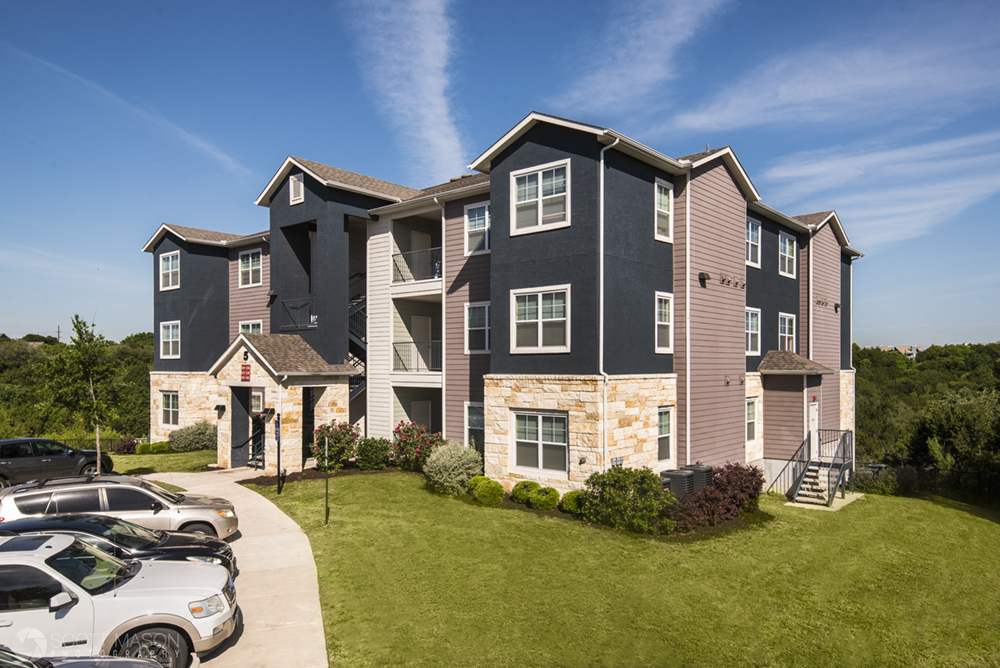 I'll skip to the late afternoon/sunset photos as that is when so much of the magic happens.
The image below took a lot of patience – the sun was just going below the horizon and I waited over 30 minutes until just the right amount was peeking through and the light became more soft. I really liked the cutoff/gradient effect here as it adds extra dimension to the building.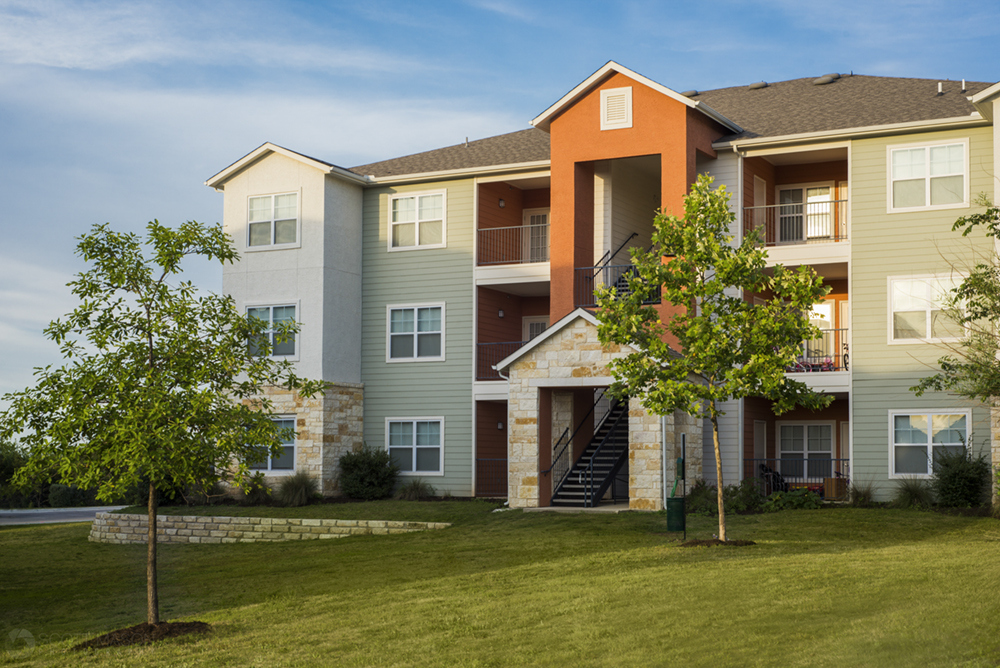 Luckily the head maintenance professional on-site spotted me while taking this one. He kindly escorted me throughout the property to make sure I had the rest of the images I needed. He even brought me a Dr. Pepper, without me asking. What a nice guy.
Below is a detail requested by the client. I lucked out by getting the moon in this one. Typically the moon does not show well from a wide angle lens but I lucked out this time.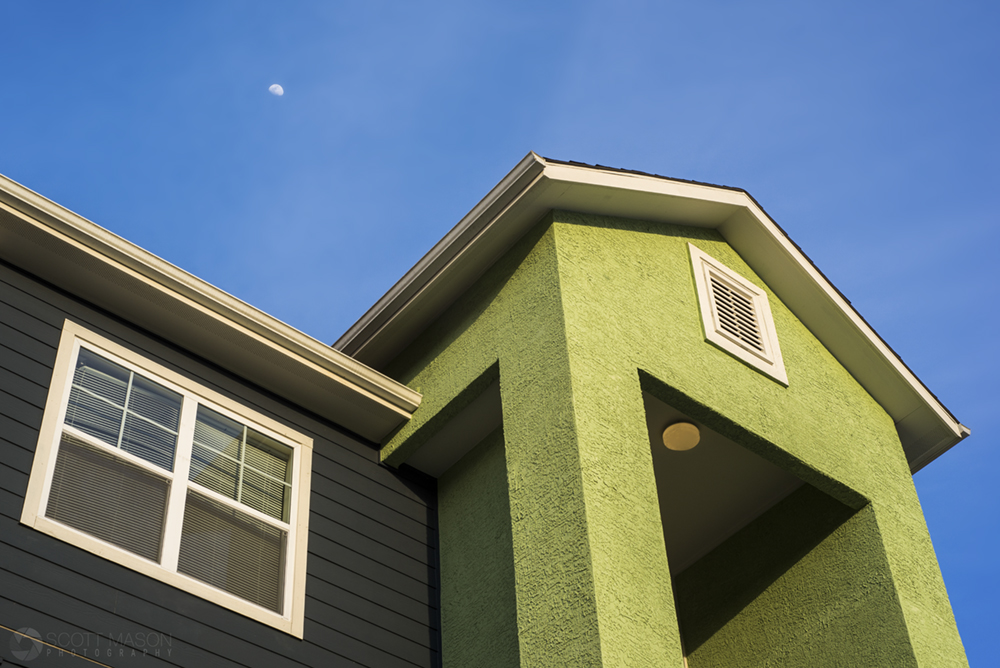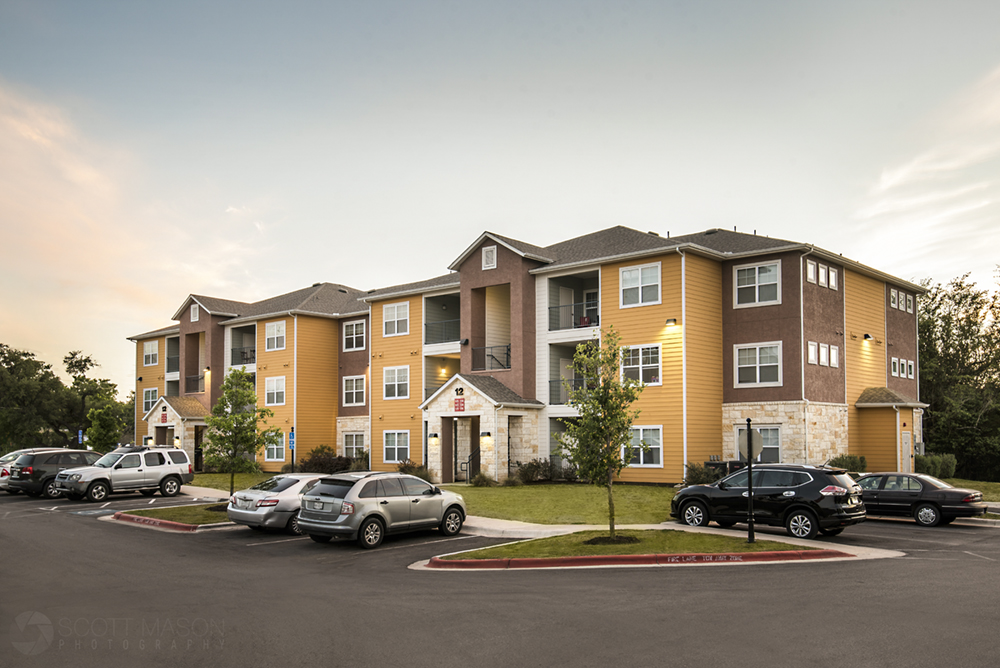 Next we moved on to the pool. Pool photographs tend to be a lot of work, mainly because of all the straightening out of chairs required beforehand. Not only should the chairs be even and aligned on every side, but the reclined backs should also always be at the same height for visual perfection.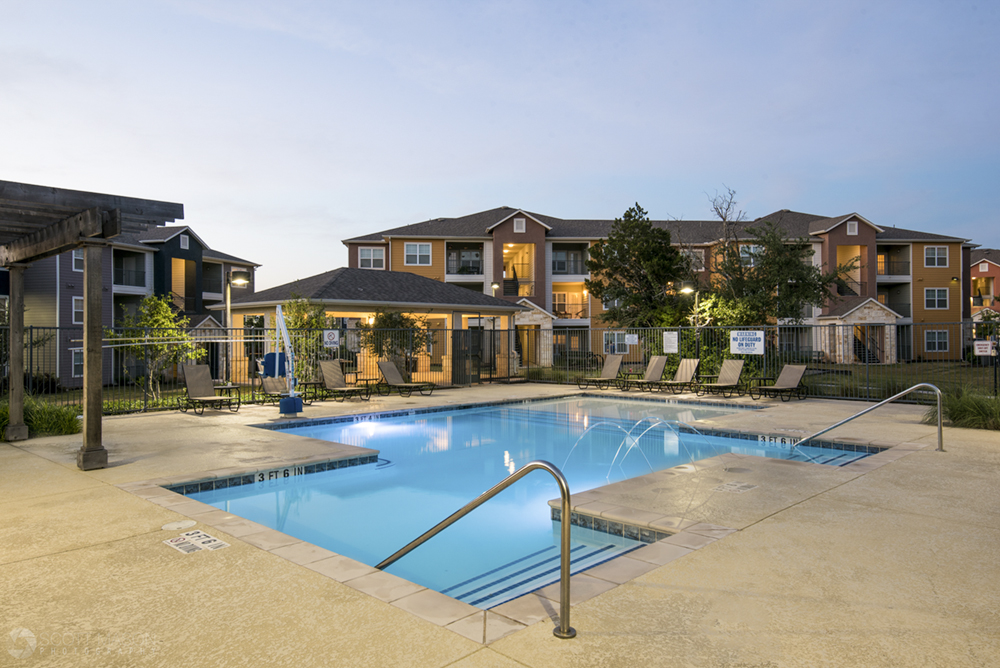 I also captured the front office (below) before leaving. It was quite dark out by this time, almost past twilight, so I used my pocket torch to illuminate the building a bit.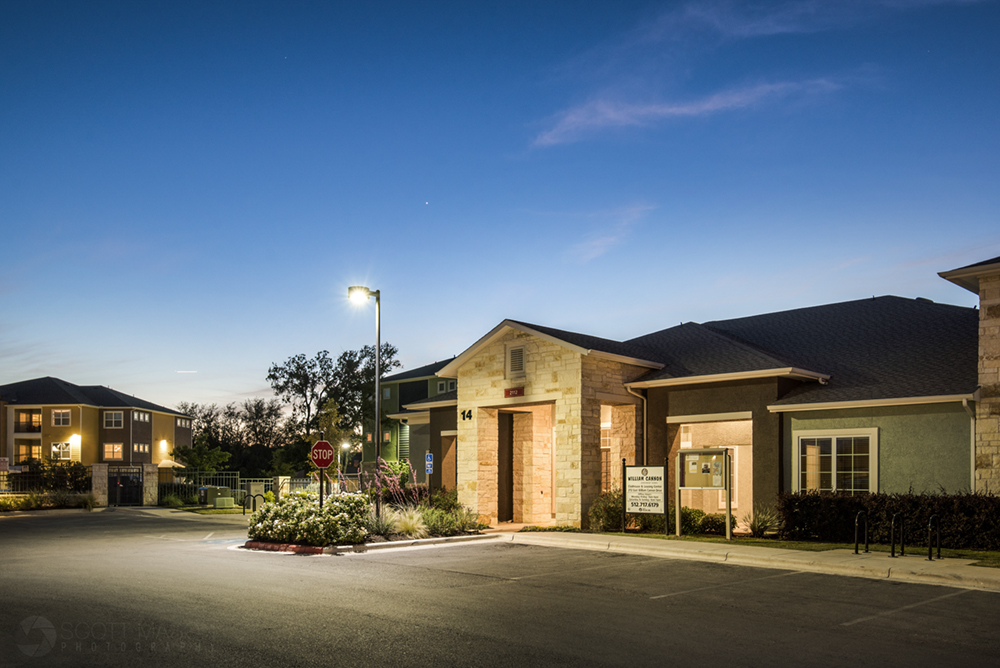 Thank you for your interest in this photo shoot. If you'd like to learn more about our services, you can click here for the about section or here to contact us today.
Other similar works:
Residential Shoot – Round Rock