The Atrium Office In North Austin
I recently photographed The Atrium office building which sits right next to the Chancellor Center in north Austin.
I was given a standard shot list detailing everything needed. I arrived in the early afternoon and set up my tripod, light stand and two gear bags that I always bring along. I scouted the lobby, which was recently renovated along with the elevators.
A good amount of flash was used in certain areas to cut down on glare.
I was asked to get inside the elevator bank to photos.   I wasn't sure if it would be too cramped, but I tried anyway and managed to pull it off despite how small the elevator was. The real issue however wasn't the crampyness — it was the difficulty properly lighting the interior! Not only was there a dark wood panel that sucked up all the light I blasted at it, but also the reflective metal that is so stubborn to light. Metal tends to not light very evenly, and it always leaves a "lighting bolt" streak of bright light where the flash hits it. There was very little elbow room so using an umbrella to soften the light was out of the question. I took several frames of flash and later blended them together to get the photo below, which I'm very pleased with.
I moved on to the gym, which presented a challenge of its own. While the gym was actually a good size, it was tricky to find a clear angle. Large equipment often gets in the way in these sorts of images (gyms). After some scooting my tripod around and playing with different focal lengths, I finally found the right spot and executed the shot (below). I managed to save over it later on (d'oh!) and had to go back and spend another 20 minutes or so making it perfect.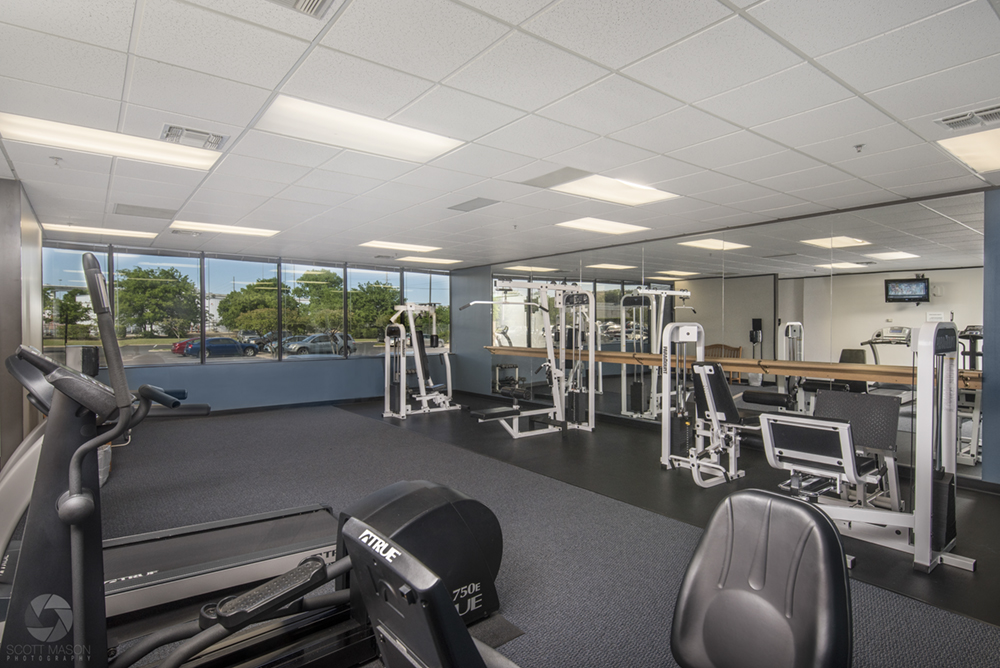 Here's a little behind-the-scenes of a flash layer from that image.
As is often the case, there was a gap between the main interior shoot and twilight time, which is when exterior photos were scheduled for. Rather than twiddling my thumbs, I typically take advantage of this time by seeing what sort of unique details or scenes I can find on the property. Regardless of whether my client uses this (I sort of doubt they would), I enjoyed the dramatic lighting coming from the setting sun.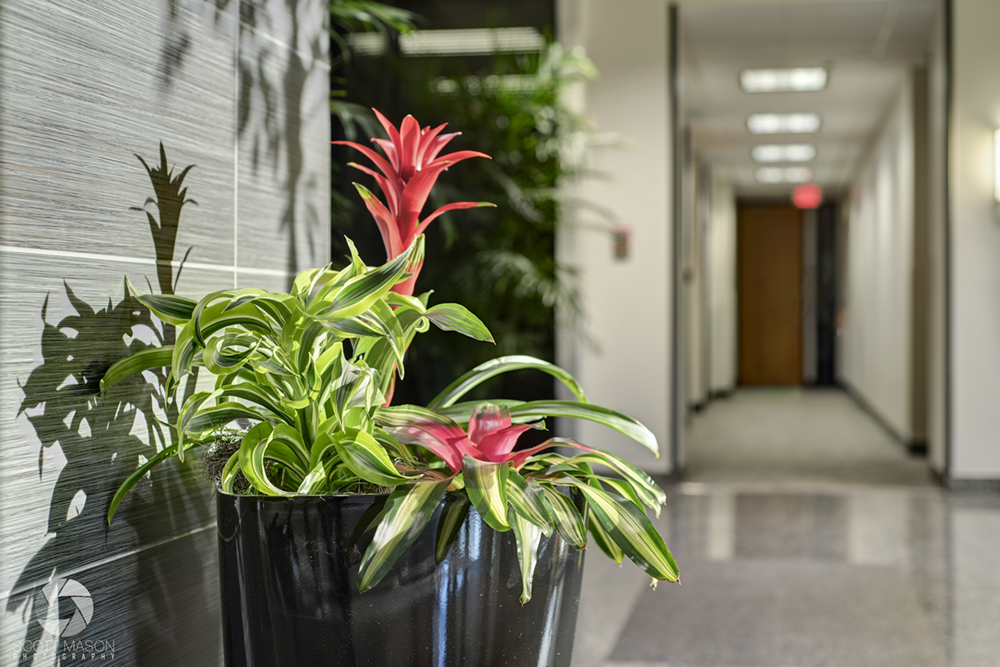 Now it was time for the twilight photos. I patiently waited for the right time, and then made my way across the front of the property, stopping for a few different angles. Here are just a couple of them.
If you're interested in a quote for a property project other otherwise, you can contact us here.