Commercial Photo Shoot: East Austin Carpenters
I was recently contacted by East Austin Carpenters with the task of a commercial/editorial type shoot for their new web site.  I jumped at the chance, since this would be a bit different from my normal work photographing interiors and architecture.
I chatted for a while with the owner of the business, trying to get a feel for what his needs were and the style of images needed.  We scheduled for an early morning weekday shoot, and the very next morning I packed up my bag at the crack of dawn and headed down FM 71, an at times route that winds down through the Hill Country of west Austin.
I introduced myself to the crew and began setting up.  I was shown around at the fine work that EAC had done in an almost Prarie-style home that one of Frank Lloyd Wright's pupils had designed.
First we started with an exterior
We moved on to some interiors
Then we stepped outside and I began photographing the crew at work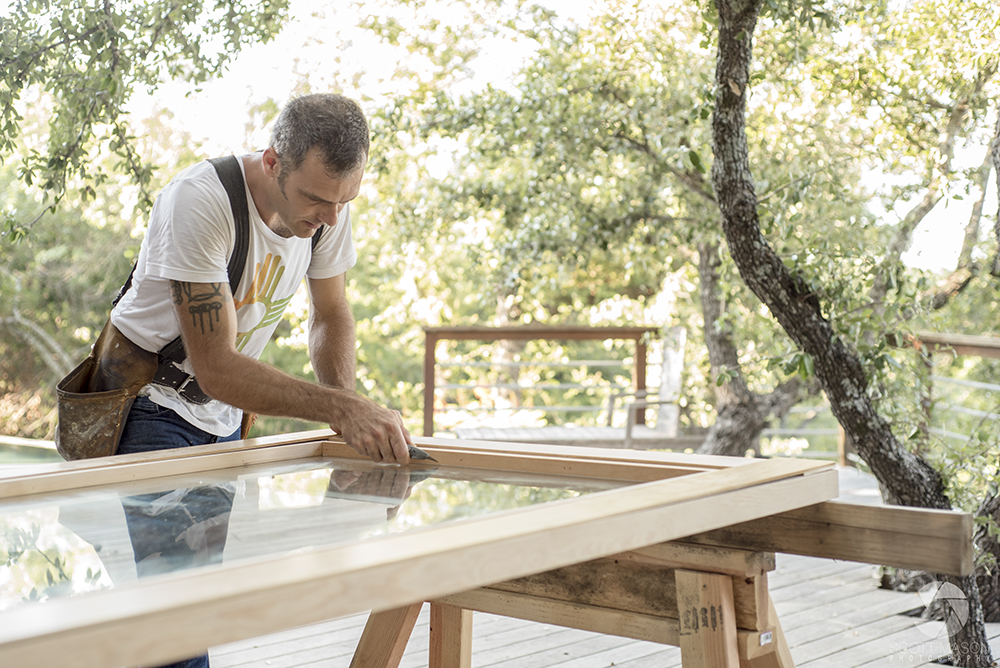 Do you have work you're proud of and need to show it to potential clients?  Contact Me and inquire about a project today.
For other similar work of mine, you can look at a commercial business shoot I did with LatinWorks as well as a gallery of my other editorial images.