1901 Capital Parkway (For Aquila Commercial)
1901 Capital Parkway was recently renovated, its whole interior updated and it appears the landscaping is new as well.  Aquila Commercial sent me out to this property to document the changes for their marketing materials.
This property is hands-down the coolest one I've photographed so far in 2017.
I found it very difficult to edit down the photos I am showing you here, as I pretty much liked all of them.  However, the full sets of images and usage of photos are a privilege I let my clients enjoy only.
To begin, I grabbed some images of the fountain (not pictured here) with both slow and fast shutter speeds.  I find that everyone has their own preference when it comes to moving water being shown as "smooth" like smoke, or still like glass.
The grand staircase was featured prominently in this image, which comprised of several layers of ambient and flash images.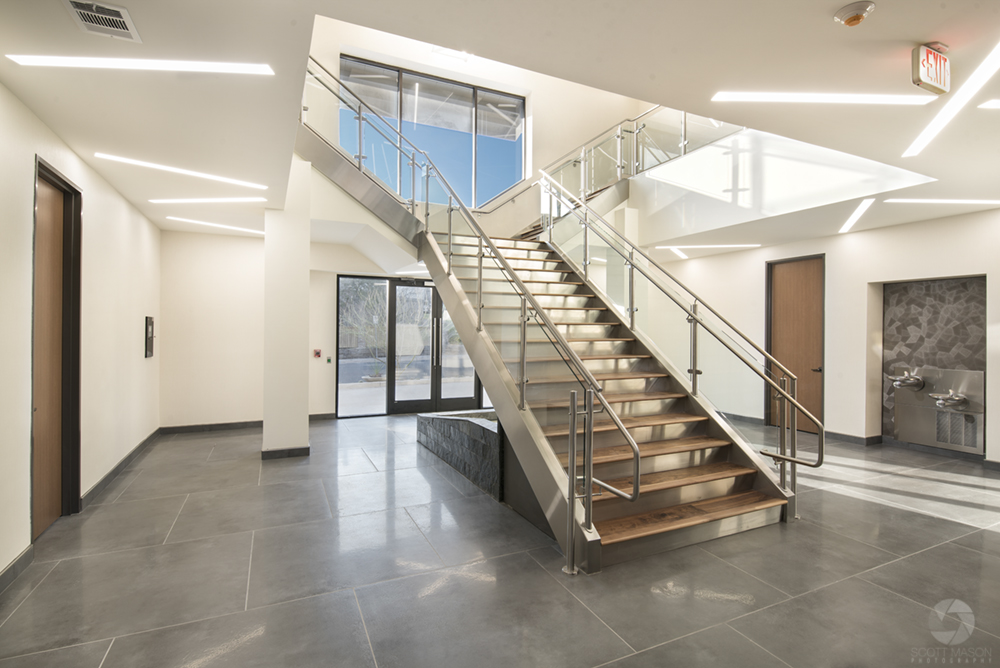 Next I took my home-made photo pole out and got a nice elevated front exterior as the sun began to set.  The slightly sloped angle of the street made it a bit difficult to get everything level, but I pulled it off in the end.
After grabbing several more elevated photos from my pole and making a whole circle around the property, I went around the building again with my tripod.
Without a ladder to stabilize the pole it's not practical to take photos in the dark, so I tend to save the standard tripod images for the latter part of a twilight session.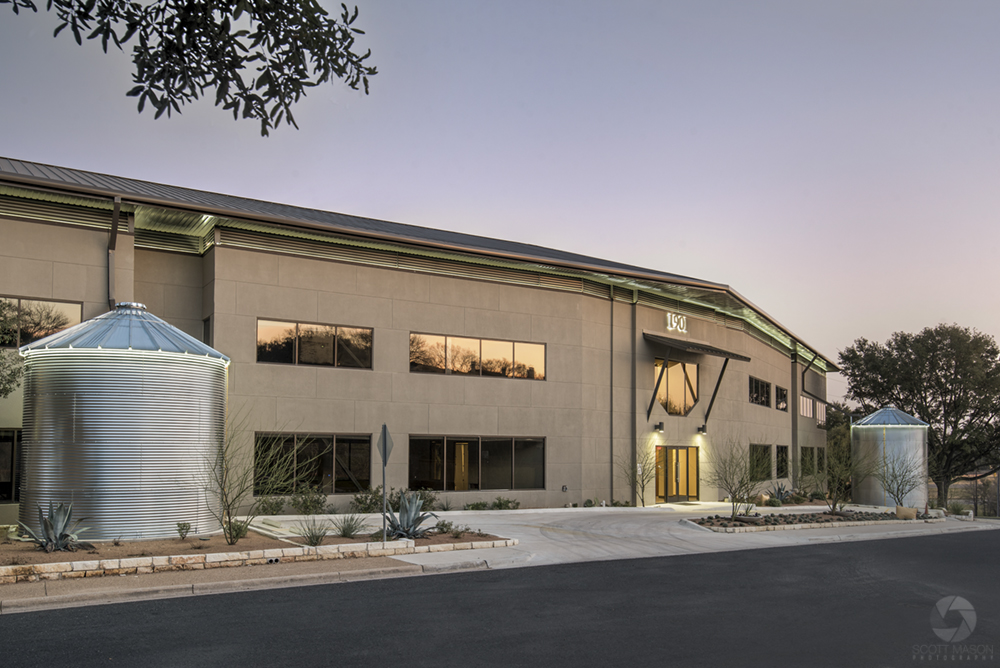 This next image was tricky, because at this point the sun was far past horizon and the exterior lights were getting blown out due to increased dynamic range (a photographer's way of saying "contrast").
This was remedied by taking an extra extremely under exposed image and blending the lights into the final one via Photoshop.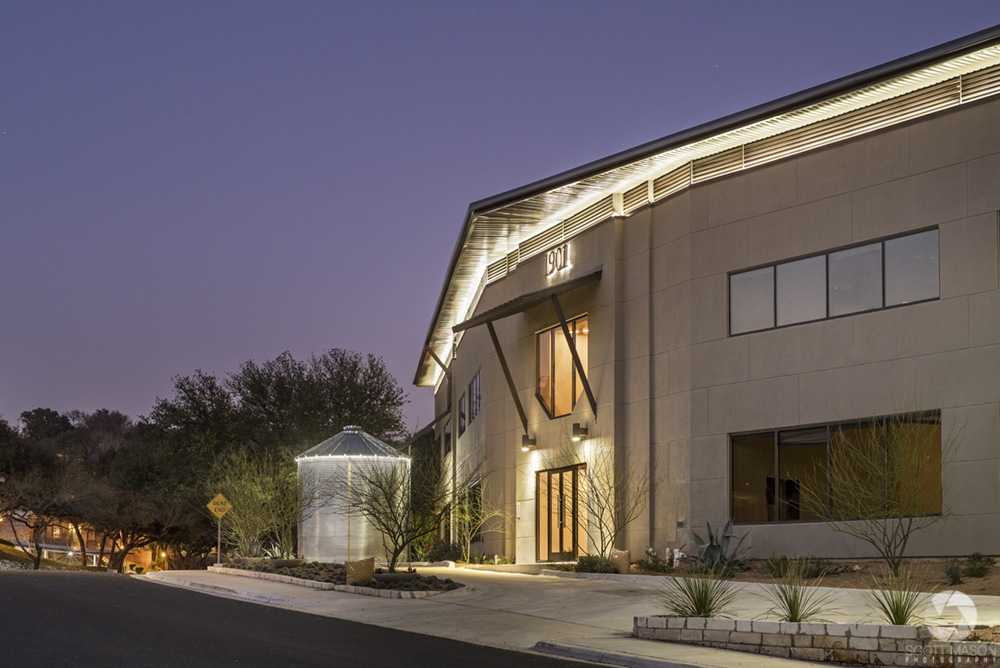 It was past twilight and normally I would have stopped photographing at this point, but while going back to pick up my gear I couldn't resist grabbing a couple more images of the back entrance with its newly installed fountain.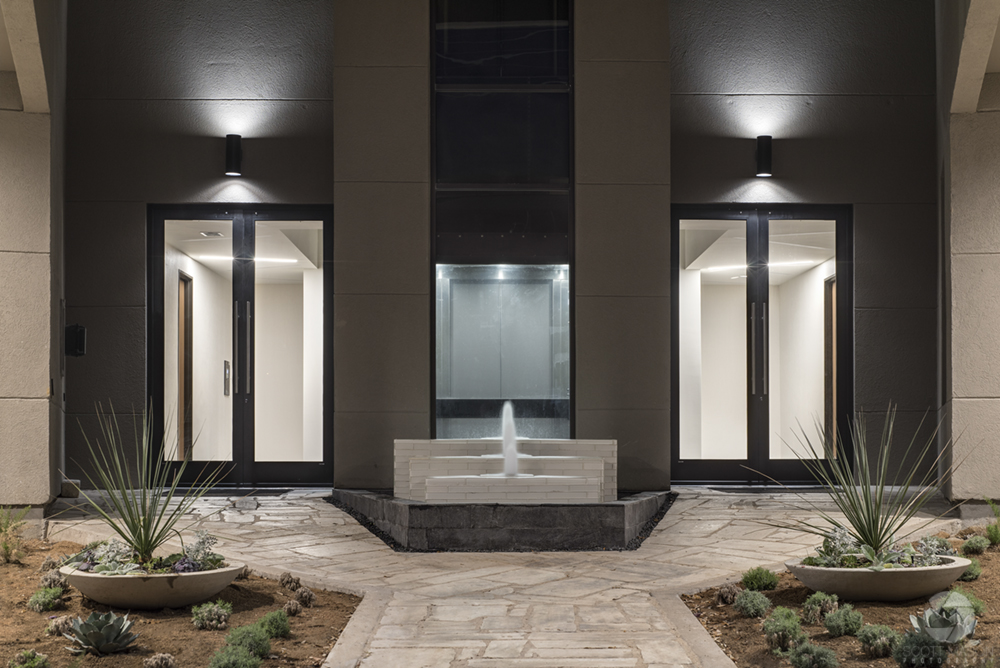 I was all ready to pack my gear into my car but after walking by this scene I couldn't resist once again pulling my gear back out of the bag and setting up for just one more.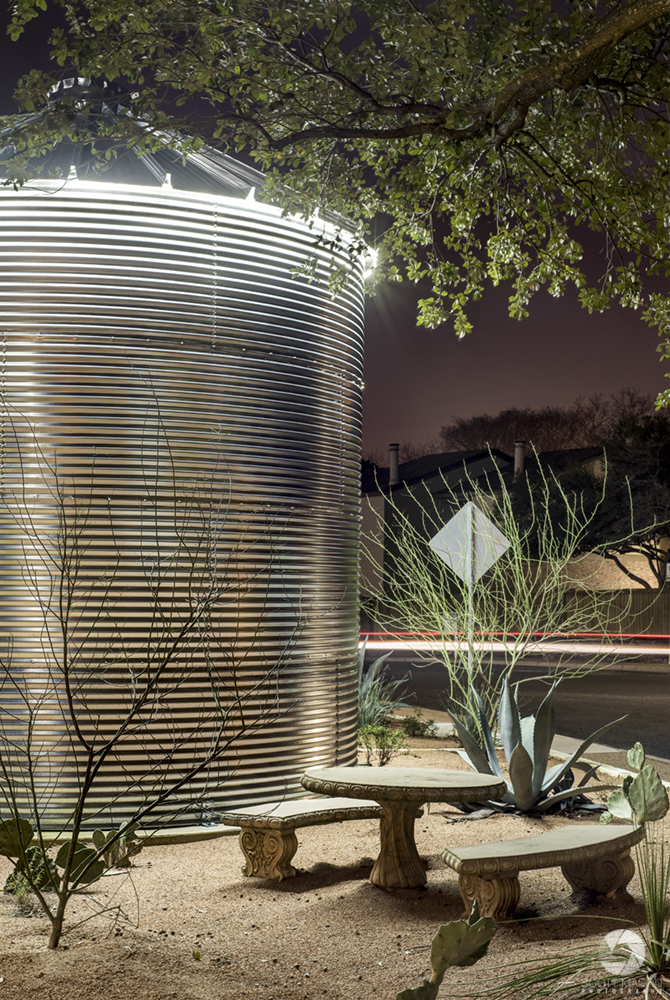 Thank you for showing interest in my service.  If you'd like a no-obligation chat about how professional photography can help you and your marketing, visit our contact page today.