Mopac Centre in North Austin – Commercial Architecture Photography Shoot
Early in the month of February my clients The Kucera Companies needed interior and exterior architectural photographs for a new property with 100,000 sq feet of office space.
I arrived late in the afternoon with plenty of time to set up and capture lobby photos. Several lobby angles turned out nicely, but the image below is my favorite.  Because ambient (non-flash) images can look dull, I used flash to make the scene "pop" a bit more. The bottom image is the finished result.
Next I moved on to the elevator bank, which is always a good idea to capture as it's an important feature/amenity of every commercial property.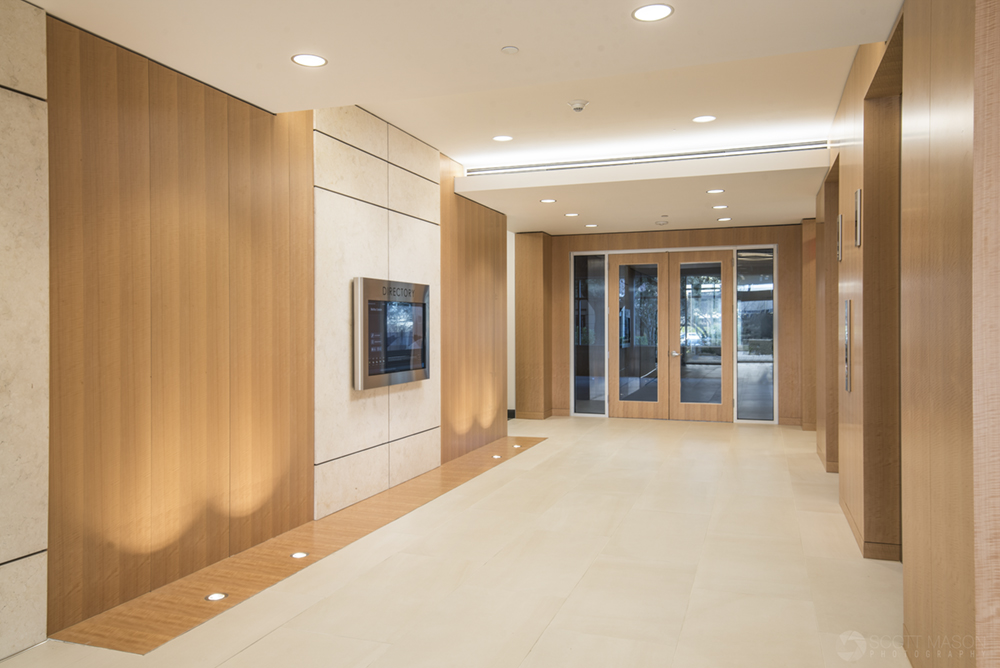 After capturing what I needed of the interior, I spent about an hour walking around the front exterior and exploring different angles I'd later capture at twilight. Because true twilight is such a short window, it's important to my job that I always plan out the best angles and not waste any time once the sun sets.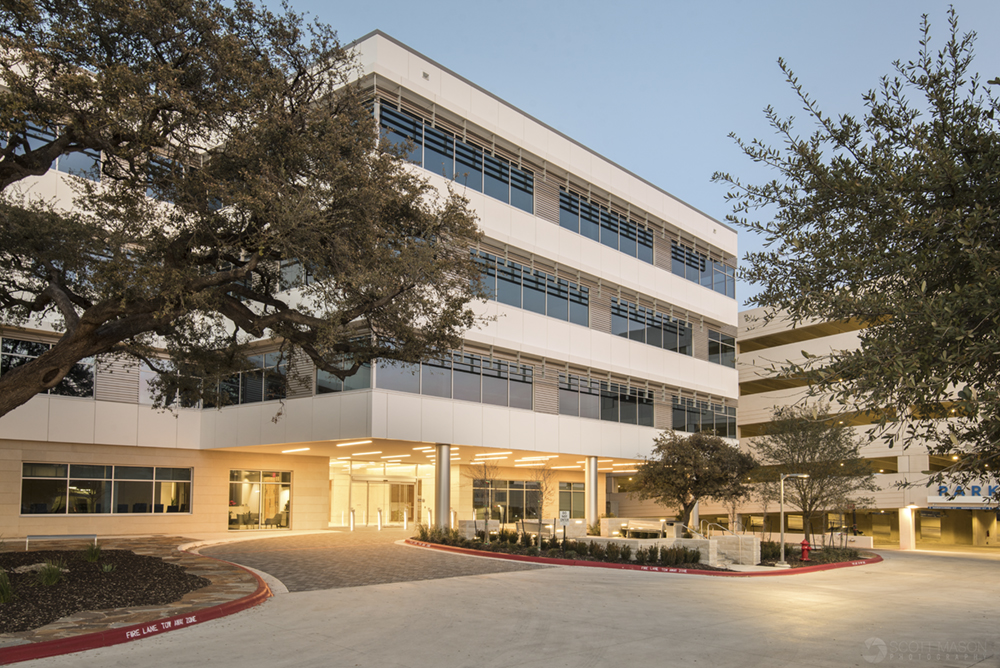 I also drove up the parking lot to see how the view from the top of the parking garage was of the building and captured my last image up there (not pictured here).
I also captured the driveway, which isn't a very often-used image in marketing properties but I find often can provide a nice composition if executed properly. The lines in the image below lead you through the image.
Lastly, I captured the "hero shot" of the exterior from the frontage road of Mopac Expressway. I stood as close to the curb as I could without getting clocked by a speeding truck mirror. Cars whizzed past me and it was a bit nervewracking to be so close to all the fast traffic, but well worth it!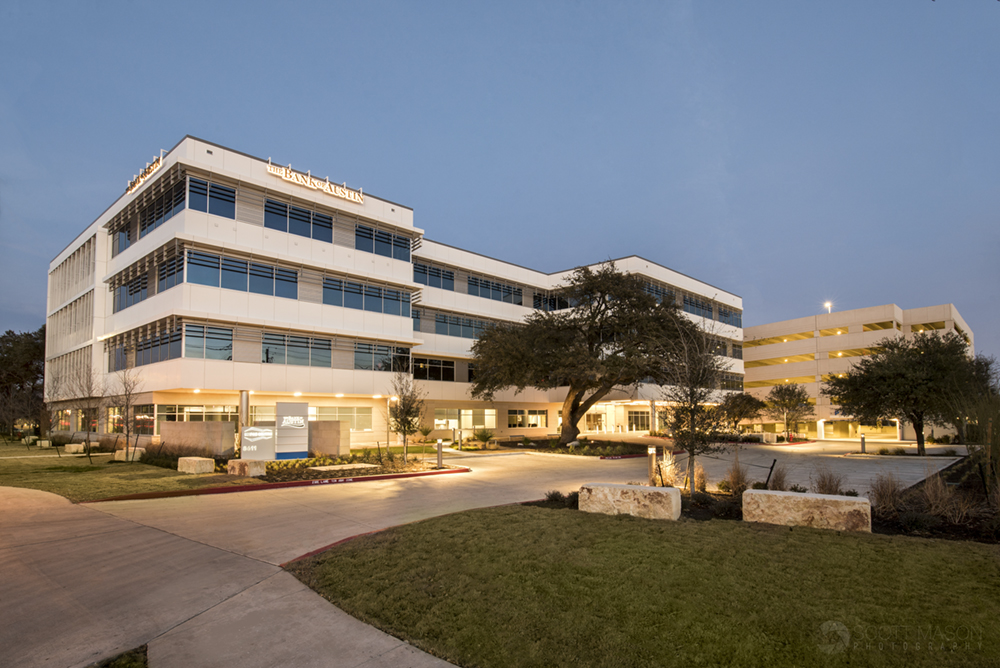 Thank you for your interest in this property shoot. If you'd like to learn more about our services, you can click here for the about section or here to contact us today.
Other similar works:
Greystone II Commercial Real Estate Shoot